October 2016
Hello,
We are pleased to announce that our 1st Annual Referral Contest was a huge success! Thanks to everyone who participated! If you haven't liked us on Facebook, check us out today at Facebook.com/DryCleanerValetGA. Our team is constantly adding new contests, deals, and content that will allow you to have the best possible customer service experience. And if there's any way that we can improve your experience, please don't hesitate to call (678)-467-4706 or email me at Dduvall@drycleanervalet.com. I take great pride in my team's service, and I am always looking for ways to over-deliver to you.
Sincerely,
David DuVall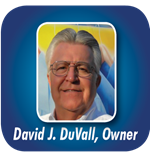 Did You Know?
Stains that go into a clothes dryer come out permanent. You should always double check that any stains have come out in the wash before you place the garment into the dryer. If not, spot clean the stain again and put it through another wash cycle.

Team Member Spotlight: Eric Edwards
Route Manager of Roswell
Soon to be Dad
Avid motorcycle rider
Loves sports, camping, hiking, and exploring the North Georgia mountains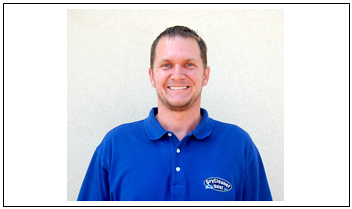 This Month's Promotions
Now through November, receive 20% OFF of ALL ALTERATIONS during our new Fall Promotion!
On August 11th, we closed out our first Annual Referral Contest! Congrats to The Feddersens for winning the Movie Lover's Prize Basket drawing (right), complete with $100 worth of movie gift cards and $100 worth of wine and treats! We are also excited to announce that Sarah Lipp submitted the most referrals in July and August, and was awarded with our custom Gourmet Prize Basket (left), worth over $100! Thank you so much to everyone who submitted referrals. You made our first annual referral contest a HUGE success, and we look forward to serving your friends and family for years to come!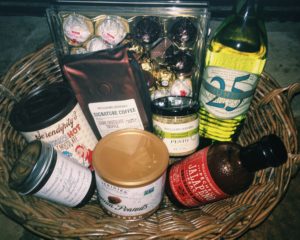 Garment Care Talk
Q: I washed some denim jeans and noticed lighter streaks throughout them. What can I do to prevent this problem?
A: In some cases, the surface dye rubs off in washing, resulting in faded streaks. The pattern of the streaks will show how the garment was crumpled in the machine during washing. Similar streaking may occur if the water is too hot, the machine is overloaded, or if there is an extended extraction cycle. To help prevent this from occurring, turn the jeans inside out and don't overload the machine!
Say What?
"Fashions fade. Style is eternal."
— Yves Saint-Laurent